Nazi Operated Enigma Machine Retrieved In Baltic Sea
Century's long lost-quintessential mechanical encryption machine-the Enigma code machine was recovered in the cold Baltic Sea in Europe nearly 75 years after its drastic beneficial purpose had been served during the second world war.
Having been said that during the ending period of World War II, the machine was abandoned deep into the sea by German to keep it out of reach of the allies.
WHAT IS AN ENIGMA CODE?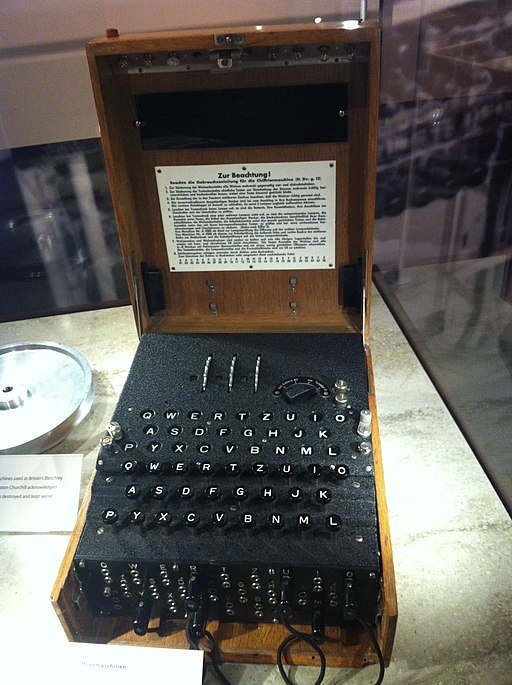 Enigma machines also used a form of substitution encryption. Substitution encryption is a simple way to decipher messages, but these codes are very easy to crack. The Caesar cipher is a good example of a substitution encryption scheme. The Caesar cipher transfers several positions for each letter of the alphabet.
For example, A Caesar cipher with a shift of 1 would encode P as a Q, and Z as an A, and many more. Similarly with a shift of 5 would encode A as F, M as R, and so on.
HOW ENIGMA CODE WAS USED DURING WORLD WAR-II?
The Enigma machine is an authentication device evolved and utilized in the mid-20th century to safeguard industrial, political, armed, and economic information. It was commonly used by Nazi Germany during the Second World War, in all divisions of the German Army.
The machine allowed gazillions of ways to encrypt a data/statement, making it extremely tricky for other European countries during the war to decode German codes, thus securing themselves from foreign invasion and prevent attacks.
RETRIEVAL OF THE MACHINE DEEPER INTO THE BALTIC SEA :
When a team of divers was given a task, based on the nature conservancy of the World Wildlife Fund unexpectedly found a mysterious object in northern Germany's Bay of Gelting while trying to collect old fishing nets. They obtained what was supposedly deemed to be a typical typewriter.
The team immediately grasped and contacted the authorities that they had uncovered a historic artifact. Allied troops fought tooth and nail during the war to decode the codes generated by the Enigma machine, which were constantly updated, to obtain crucial information about the activities of German soldiers.
But it was suggested to be what was long lost enigma code machine used during world war-II on extensive research being carried out by marine archaeologist Florian Huber at Bletchley Park.
"As per the Imperial War Museums, English mathematician Alan Turing was vital to the efforts to crack the German Navy's Enigma messages in 1941, which were much more complicated"
The achievement assisted the Allies in decoding crucial radio communications regarding German military activities.
YOU MAY ALSO LIKE : Archaeologists have discovered a 9,000-year-old city beneath the surface of modern-day Dwarka
The milestone assisted the Allies in decrypting important coded messages concerning German military activities, setting a war to an end and saving the lives of millions of people; Turing and his team's story was rendered into a 2014 movie titled The Imitation Game, starring Benedict Cumberbatch, an Oscar-nominated UK actor.
The divers pledged to fund the machine in a museum where it could be preserved and exhibited.
Surviving Enigma machines are rare in 2020, but specimens can be found in museums spread all over the world. The reconstruction process for the discovery is expected to take around a year.