Peru: Mochica elite's last woman unearthed in Lambayeque
Peru: Mochica elite's last woman unearthed in Lambayeque
A burial chamber of the last woman in the Mochica elite has been recently unveiled at Huaca Santa Rosa de Pucala archaeological site in the northern Lambayeque region.
The discovery dates back to the end of the Middle Horizon (Santa Rosa 4) AD 900-1000.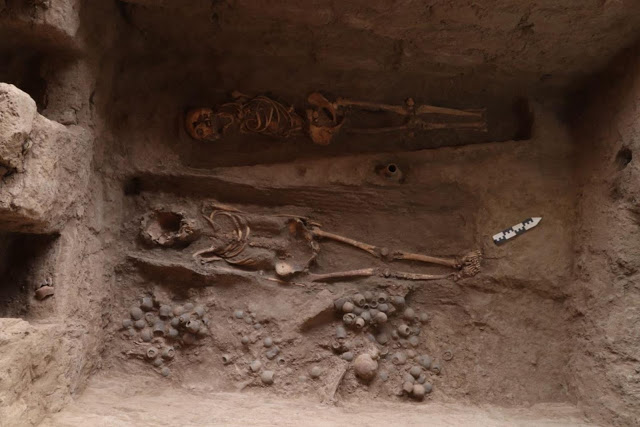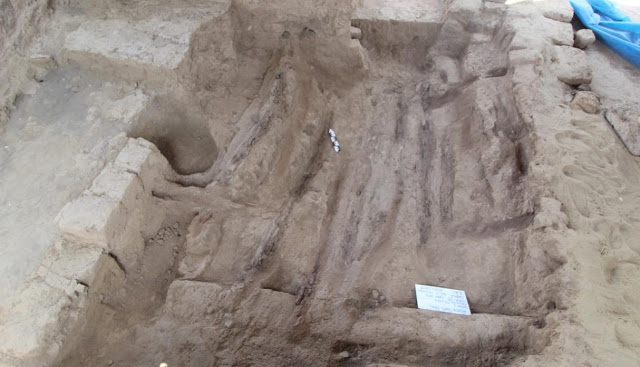 The announcement was made by the archaeological project director, Edgar Bracamonte, who claimed the body was buried after the collapse of the D-shaped structure unearthed last September at the same site.
"The adobe-walled funerary chamber features a roof held up by carob beams, cane coffins, 204 miniature pots, metal objects, two pictorially decorated face-neck jars, and many offerings, as well as a male companion," he told Andina news agency.
No mention had been made about the Mochica culture at that time, he said, "but, curiously, this is clearly the Mochica style.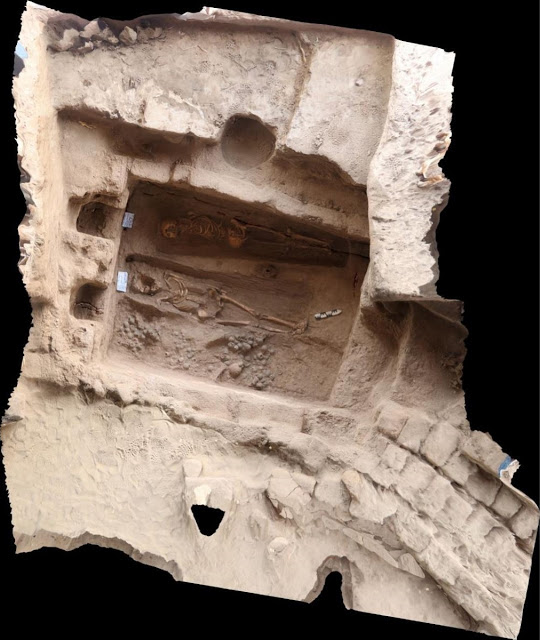 In other words, some elites with the same relevance were still present after the fall of the Moche, so their important figures were buried in the same way. That is amazing."
"This tomb exemplifies all the features of the Mochica culture of Sipan. It is the latest of its type reported in the Lambayeque Valley," Bracamonte commented.
---
---
This may explain the existence of local elite members with undeniable Mochica patterns, different to other burials.
These types of grave goods, found within the coffins, reflect the loss of power, but the preservation of social prestige or the transformation of content at the tombs of ancient Mochica elite members.